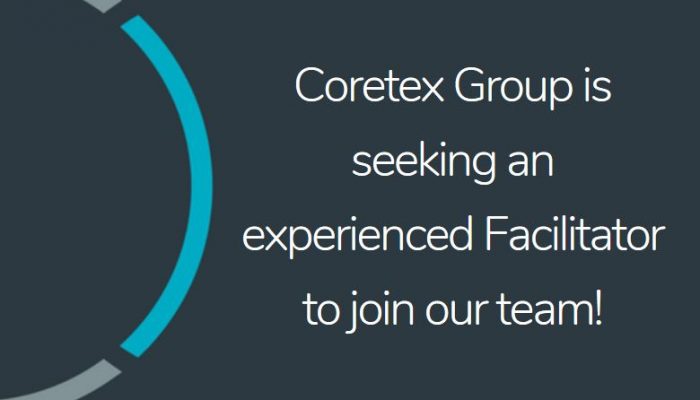 Are you an experienced facilitator looking for your next career move? Do you imagine possibilities and bring a curiosity to every situation and problem? Do you have a passion for psychology and understand the power of human energy?
At Coretex Group, we believe that human energy is one of the most powerful forces. When focused, it can achieve remarkable things. As business psychologists, our area of expertise is the human aspect of business performance and effectiveness. We combine this with industry experience to deliver tangible results for our clients.
About the Role – What's involved?
Our business is undergoing significant growth and we are looking for an experienced professional and confident facilitator to assist in the delivery of workshops in a part-time, subcontracting capacity. Working across a range of industries, topics will include: leadership and team development, safety culture and leadership, innovation and resilience.
About You – Have you got what we need?
• Experienced leadership facilitator and coach with 10+ years' facilitation experience.
• High energy, confident and ability to connect to the audience.
• Subcontractor with an ABN.
• A tertiary qualification in psychology, or a similar relevant qualification (e.g. allied health, human factors, safety, adult education/training, leadership, coaching).
• Experience in engineering, construction, mining and energy is preferred but not essential.
• Flexibility to travel interstate.
• Available to commence late 2018.
The Coretex Group approach to facilitation includes:
• Interactive, engaging and high-energy facilitation.
• Tailored to a range of learning styles to increase understanding, participation and application of learning.
• Delivery of practical tools and techniques integrated into day-to-day thinking and action.
• Scientific-based approached that are balanced with experience and practical application.
• Focus on real business challenges and opportunities.
If this opportunity appeals to you, connect with Coretex Group and APPLY NOW! Email a cover letter and resume to connect@coretexgroup.com.au