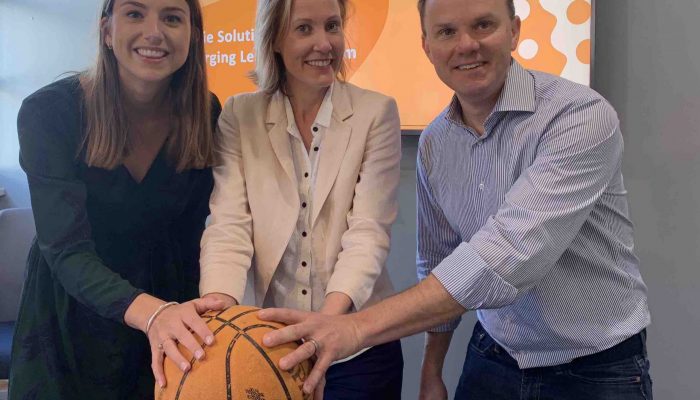 We often focus on our gaps and deficits. It's easy to focus on what we're missing, rather than on what we are already good at.
Last month, Coretex Group ran a workshop for eight emerging leaders at Genie Solutions (side note – what an incredible new office and location in Fortitude Valley – great natural light into all of the meeting rooms + great coffee machine
Each workshop focuses on practical tools and strategies to help their growth into becoming an effective leader.
In the first workshop, we delivered a program focusing on the foundations of being a leader. This included exploring the two mindsets of a leader, the difference between leaders and managers; and how leaders can address the three fundamental human needs (Belong, Matter and Safe).
The leadership journey starts with one foot firmly rooted on the floor – this relies on you having a sense of your strengths. Leaders focused on their unique Strengths using the #CliftonStrengths 34 report, and discovered how to take action and continue to optimise for their strengths back in their work environment.
The strengths-based approach focuses on spending time and energy improve what you're already good at – as Steve Maraboli says, 'When you are living the best version of yourself, you inspire others to live the best versions of themselves'.
If you use your strengths everyday, you are:
3 x more likely to report having an excellent quality of life
6 x more likely to be engaged at work
15% less likely to quit your job (Source: Gallup)
The role of the leader is also changing, given the Volatile, Uncertain, Complex and Ambiguous (VUCA) modern work environment. The leader of the past (the expert leader) knew how to tell, while the leader of today (the integrator) knows how to ask.
We can't wait to share more practical tools and tips when we re-group in May.
Connect with Coretex Group to hear more about how we can support your business with our next level leadership programs.